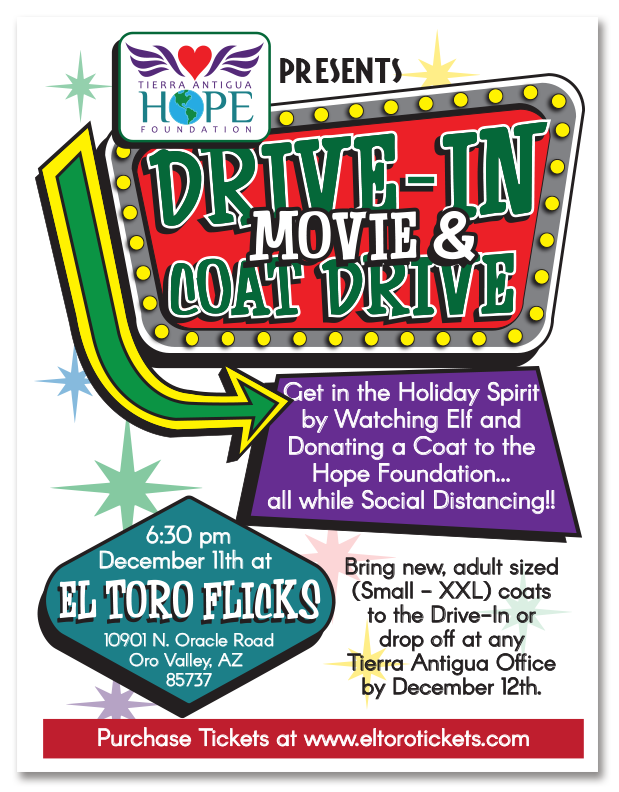 Click here for tickets to the Coat Drive & Drive-In!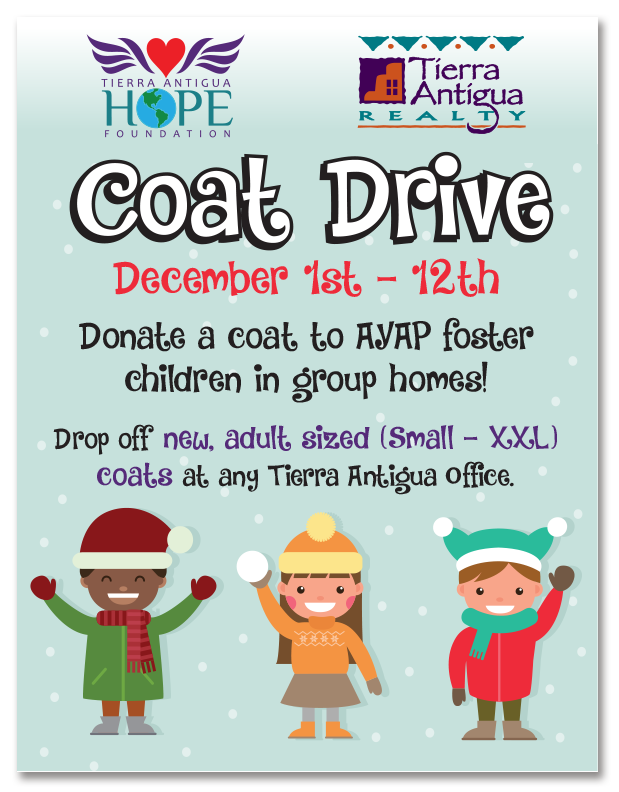 On Giving Tuesday, share double the HOPE!
Donations made through our Facebook page on Giving Tuesday (December 1st) will be matched dollar for dollar by Facebook* (details below)!
Facebook matching for donations starts at

6:00 am

(MST) local time.
The matching is on a first-come, first-served basis and will continue until the $7M USD fund for matching all non-profits has been met.
Click here to Donate through Facebook!
We also welcome donations through our website, click on the donate button above!
(Matching does not apply to donations made through our website)
*Facebook's match for GivingTuesday 2020 begins at 8:00 AM Eastern Time (6:00 AM Mountain Time) on Tuesday, December 1, 2020.

Facebook will match up to a total of $100,000 per nonprofit organization.

Donations are matched dollar for dollar on a first-come, first-served basis until $7,000,000 USD in eligible donations are made on Facebook. For the first $2 million, Facebook will match 100% of donations made to qualifying fundraisers. For example, if you donate $10, Facebook will also donate $10.
Our Mission
Help people at or below the poverty level in the state of Arizona who are in need of food, clothing, shelter improvement, and other necessities to assist in their day to day living.
The Tierra Antigua Hope Foundation was established in 2014 with the goal of giving back to the community that has given so much to us. Our passion for giving back is fueled by Founder Kim Clifton who says it best; "It's so important, especially for local business owners, to give back. If it weren't for this community, we would have nothing."
Tierra Antigua REALTORS® are at the forefront of spreading hope throughout Southern Arizona. Their belief in our mission has brought them to commit their personal time, belongings, and even consistently choosing to contribute a portion of their commissions to the foundation.
We are proud to Live Local Give Local!
---
Get Your Money Back, Dollar for Dollar, When You Donate!
Donations made to the Hope Foundation now qualify for Arizona Qualifying Charitable Organizations Tax Credit.
The tax credit is claimed on Form 321. The maximum credit allowed is $800 for married filing joint filers and $400 for single, heads of household, and married filing separate filers.
The individual income tax credit is available for contributions to Qualifying Charitable Organizations that provide immediate basic needs to residents of Arizona who receive temporary assistance for needy families (TANF) benefits, are low income residents of Arizona, or are children who have a chronic illness or physical disability.
CLICK HERE for more information!
Coming up! Tierra Antigua Hope Foundation Drive-In Concert Fundraiser! Click here for more info
---
Since April 2020 We Have:
· Donated $10k to food bank
· Donated $1,000 to Casa Maria Soup Kitchen
· Donated $27,000 to Sister Jose's Women's Shelter in the form of sack lunches provided by Frog & Firkin (8500 sandwich bags were provided) from April to August.
·Donated $1,500 worth of food to Casa Maria Soup Kitchen so they could prepare soup/food for their daily food lines.
---
Here is a recent video from the Hope Foundation staff explaining what Hope is all about! This video was aired prior to our First ever Drive In Live Concert Fundraiser that was held on 9/24/2020. This event helped raise approximately, $18K for Tierra Antigua Hope Foundation! Stay tuned for upcoming events to support the Foundation!
---
Please consider following our Tierra Antigua Hope Foundation Facebook page for more information.